WELCOME TO
PET LOFT
We're a local, family owned independent pet supply store on the Southwest Waterfront in Portland, Oregon.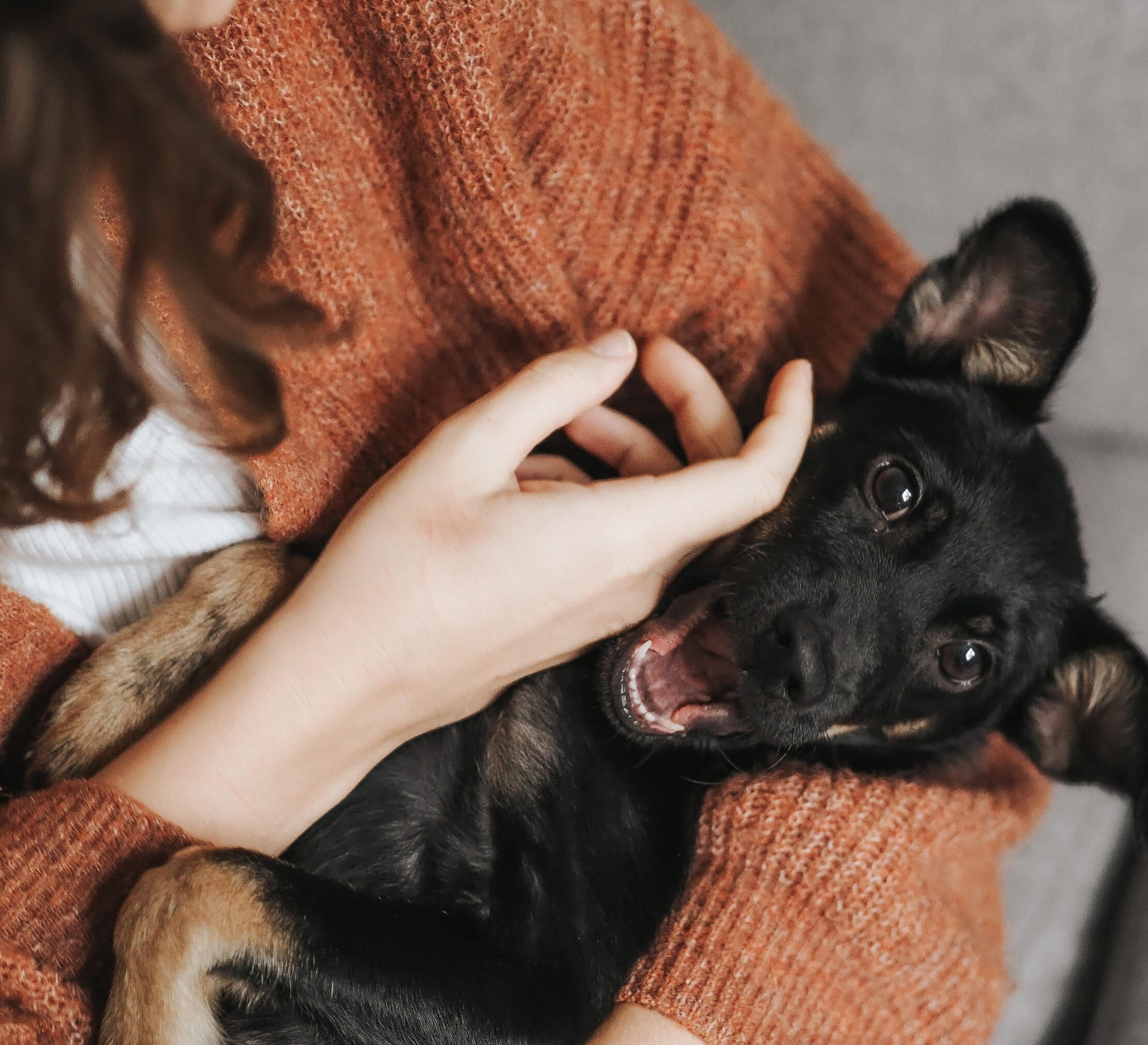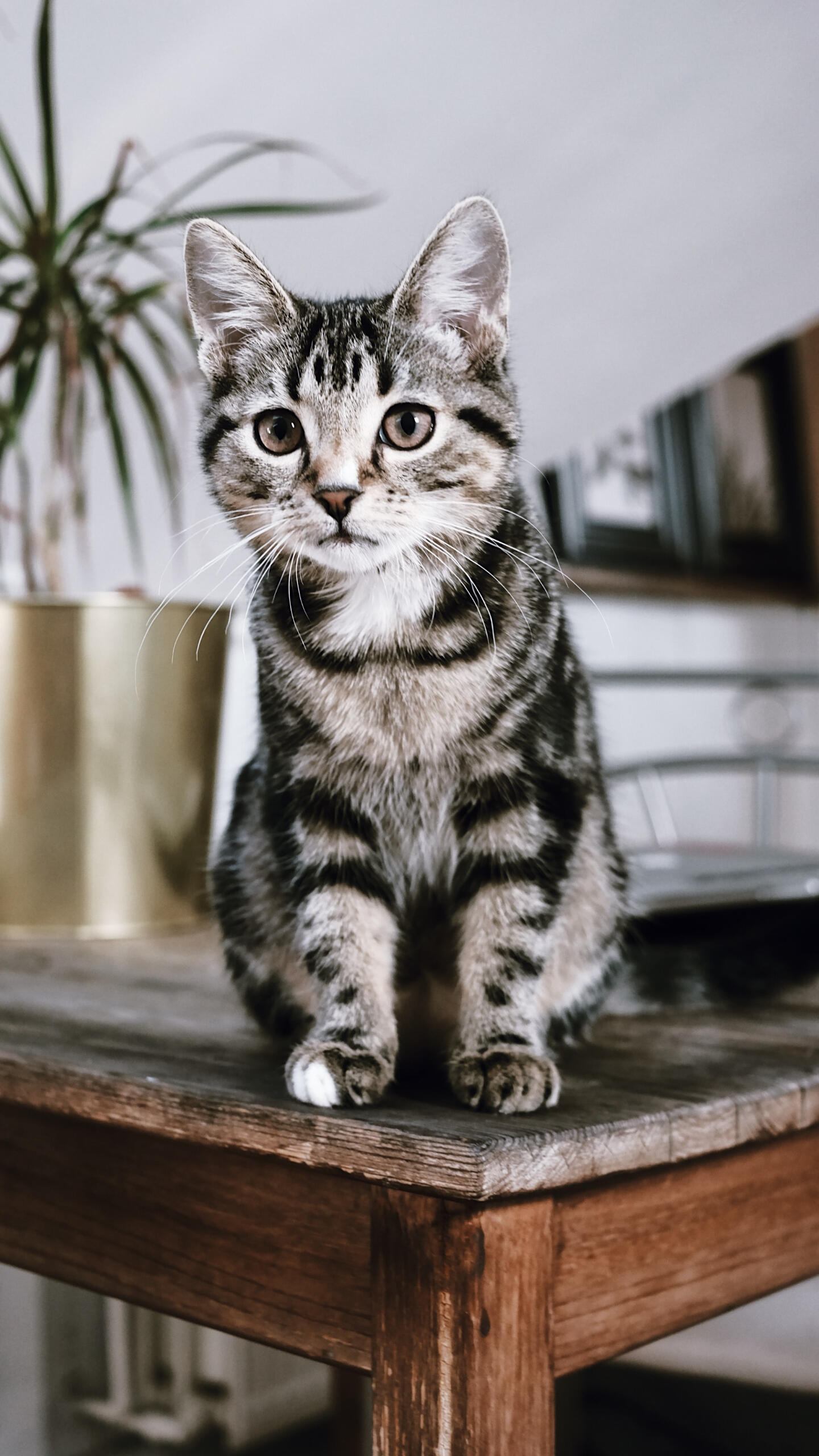 STORE INFO
hours of operation
2023 Hours
Mon-Fri: 9am - 7pm
Saturday: 9am - 6pm
Sunday: 10am - 6pm2023 Limited Hours:
Memorial Day: 9am - 4pm
Fourth of July: 9am - 4pm
Labor Day: 9am - 4pm
Christmas Eve: 9am - 4pm
New Year's Eve: 9am - 4pm
Halloween: 9am - 4pm
Closed:
New Year's Day
Easter
Thanksgiving
Christmas Day
Starting on January 2nd, 2024, we will be changing our hours to the following:
Mon-Fri: 9:30am - 6:30pm
Sat: 9:30am - 6pm
Sun: 10am - 6pm
PHONE
503-244-9538
location
6333 SW Macadam Ave #104
Portland, OR 97239
ABOUT
FIERCELY INDEPEDENT
We've been in business since November of 1998. We've always done things a little differently than everyone else and it's served us well over the years.
We're proud to provide the highest quality pet products and service to our extended family of customers in our neighborhood and well beyond!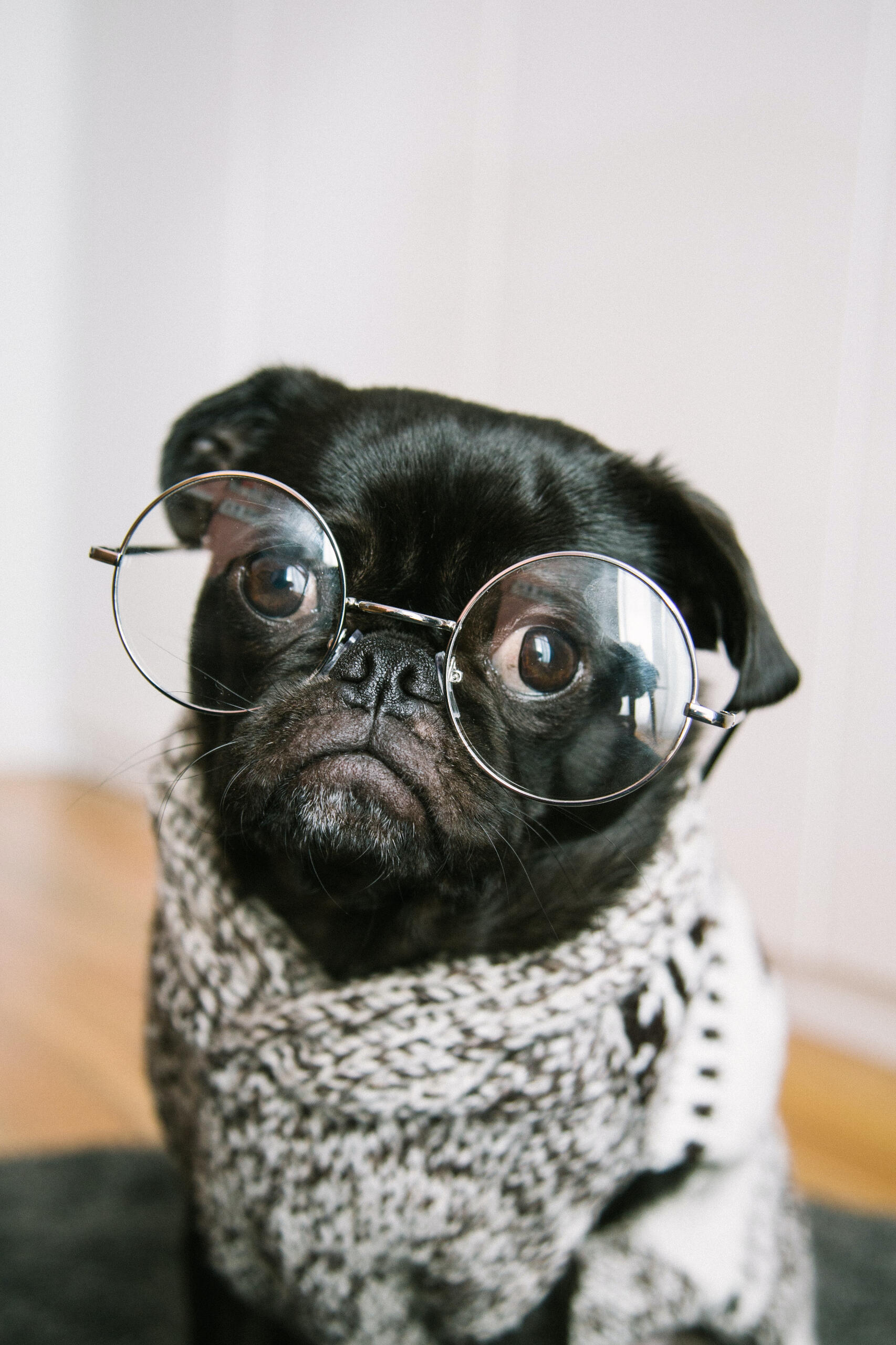 2 HOUNDS DESIGN
4LEGZ
8 IN 1
A & E
A PUP ABOVE
A+E
AB BULLIES
ACANA
ADAPTIL
ADVANCE PET
AG-ALCHEMY ANIMAL NUTRITION
ALBERS
ALCOTT
ALMO NATURE
AMAZING PET
ANDIS
ANSWERS PET FOOD
API
AQUATOP
AQUEON
ARK NATURALS
ARM + HAMMER
ASPEN PET
ATOMIC CHILD
AUDUBON PARK
AUSTIN + KAT
AVODERM
BAR ALE
BARK AND HARVEST
BARK N BIG
BARK, LLC
BARKING BUDDHA
BARKWORTHIES
BASIL + BAXTER
BASS BRUSHES
BAYDOG
BBC PET PRODUCTS
BE ONE BREED
BEAR MOUNTAIN
BEASTIE BANDS
BEAVER BRAND
BEG AND BARKER
BELLYRUBS
BENEBONE
BERGAN
BILLOS
BIO BAG
BIO-GROOM
BIXBI
BLAZER
BLUE BUFFALO
BOCCES BAKERY
BOO BOOS BEST
BOODA
BOSS DOG
BOXIE
BRAMTON
C+S
CALIFORNIA DOG KITCHEN
CALIFORNIA GOLDEN SPRAY MILLET
CANADA POOCH
CANIDAE
CANINE CAVIAR
CANINE NATURALS
CANNALOVE
CAREFRESH
CARIBSEA
CARU
CASCADIA
CAT DANCER
CAT MAN DO
CATPRO
CHARLEE BEAR
CHARLOTTES WEB
CHUCKANUT
CHUCKIT
CLOUD STAR
CLYDE DOG
COASTAL
COMFORT ZONE
CONAIRPROPET
CYCLE DOG
DAILY DOSE
DALLAS MANUFACTURING
DARFORD
DAVES PET FOOD
DAYTRIP
DDI
DEXAS
DHARMA DOG - KARMA CAT
DIAMOND
DIGGIN YOUR DOG
DILLYS POOCHIE BUTTER
DOGSWELL
DOOG
DOYENWORLD
DR CATSBY'S
DRIFTWEST
DRINKWELL
DUCKY WORLD
DURANIMALS
DURKHA DOG CHEWS
DURVET
EAGLE PACK
EARTH ANIMAL
EARTH RATED
EARTHS FINEST
EARTHBATH
EARTHBORN
ECOSHELL
ELANCO
EMERALD PET
ESSENCE
ESTES
ETHICAL
ETTA SAYS
EURODOG
EVANGERS
EXOTIC NUTRITION
FABDOG
FARMINA - N+D
FARNAM
FASHION PET
FELINE FRESH
FIDOBIOTICS
FIELDCREST FARMS
FIRSTMATE
FLEA AWAY
FLEXI
FLUFF AND TUFF
FLUKERS
FOREST ENERGY WOOD PRODUCTS
FORZA10
FOUR PAWS
FRANKLY
FRESH NEWS
FRINGE STUDIO
FRITZ
FROM THE FIELD
FROMM
FRONT PORCH PETS
FRONTLINE
FRUITABLES
FULL CIRCLE HERB
FURMINATOR
FUSSIE CAT
GAINES FAMILY FARMSTEAD
GALAPAGOS
GEM SHAVINGS
GIVEPET
GLANDEX
GLOFISH
GOCAT
GOLD PAW SERIES
GOLI DESIGN
GOOD TROUBLE
GRAINLAND
GRANARY CO
GRANDMA LUCYS
GRANNICKS
GREEN COAST PET
GREEN ELEMENT
GREEN JUJU
GREENIES
GREENLINE PET SUPPLY
GRIZZLY PET PRODUCTS
GROUNDS AND HOUNDS
GROUNDWORKS
HALO ELEVATE
HAPPY HEN
HAPPY HOWIES
HAPPY TAILS
HAUSPANTHER
HEALTH EXTENSION
HEALTHY ROOTS HEMP
HIKARI
HIMALAYAN DOG CHEW
HOGGIN' DOGS
HOLISTIC SELECT
HOMEOPET
HONEY IM HOME
HOT CATS
HOUND + GATOS
HOUND AND GATOS
HUGGLEHOUNDS
HUMM
HUXLEY AND KENT
HYPERPET
ICELANDIC
IDENTITY
IMS TRADING
INABA
INCEPTION
INDIGENOUS
INJOYA
INSTINCT
INTEGRITY
ION FUSION
IPS CAREFREE ENZYMES
JACKSON GALAXY
JAX AND BONES
JIMINYS
JJ FUDS
JOLLY PET
JONES NATURAL CHEWS
JUNKYARD BONES
JW PET PRODUCTS
K+H CREATIVE SOLUTIONS
K9 NATURAL
KAYLOR
KAYTEE
KENNYS CANDY COMPANY
KIN AND KIND
KODA PET FOODS
KOHA
KOMODO
KONAS CHIPS
KONG
KRADLE
KURE
KURGO
LAFEBERS
LAZY DOG
LEES
LIFE IS GOOD
LIGNETICS
LIQUID DEATH
LITTER GENIE
LITTER LIFTER
LITTLE FARMER
LIXIT
LOCATIS
LOLA BEAN
LOLLIMEOW
LOLLYCADOODLE
LORD JAMESON
LOTUS PET FOOD
LOVING PETS
LUCY PET
LUMINO
MAD ABOUT ORGANICS
MAMMOTH
MANNA PRO
MARINELAND
MAUI NUI
MAZURI
MCLOVINS
MEOWIJUANA
MERRICK
MESSY MUTTS
METRO PAWS
MICROSYN
MIDWEST METAL
MILLER
MODERN CANINE
MODERNA
MOMENTUM
MOUNT ARA
MOUNTAIN MEADOWS
MOUSER
MOUSEX
MULTIPET
MY PERFECT PET
MYFAMILY
MYPLUSH USA
NATURAL BALANCE
NATURAL HOUNDS
NATURE ZONE
NATURES CAFE
NATURES LOGIC
NATURES MIRACLE
NATURES VARIETY
NATURVET
NEOGEN
NEXT GEN PET
NITE IZE
NOOEE PET
NOOTIE
NORTH IDAHO ENERGY
NORTHWEST MINI PIG FEED
NORTHWEST NATURALS
NORTHWEST TROPICAL FISH
NORTHWEST ZOOLOGICAL
NOZ TO NOZ
NUGGETS HEALTHY EATS
NULO
NUMMY TUM TUM
NUPRO
NUTRI-VET
NUTRILUX
NUTRISOURCE
NYLABONE
OASIS
OC RAW DOG
OKOCAT
OLD MOTHER HUBBARD
OLYMPIA PROVISIONS
OMAS PRIDE
OMEGA3 FARMS
OPEN FARM
ORIJEN
OUR PETS
OUTBACK TAILS
OUTWARD HOUND
OXBOW
OXFORD PENNANT
P.L.A.Y.
PACIFIC NW HAZELNUT PRODUCTS
PALOUSE
PAWZ
PERFECT PET CHEWS
PERKY PET
PET AG
PET CANDY
PET CENTER
PET CREST
PET FACTORY
PET GREENS
PET LINKS
PET LODGE
PET LOU
PET N SHAPE
PET NATURALS OF VERMONT
PET QWERKS
PET RELEAF
PET STAGES
PET ZONE
PETCREST
PETCUREAN
PETKIND
PETLINKS
PETMATE
PETRAGEOUS DESIGNS
PETRODEX
PETSAFE
PETSPORT
PETSTAGES
PIONEER PET
PLANET DOG
PLATO PET TREATS
POLAR BEVERAGES
PORTLAND PET FOOD COMPANY
PRECIOUS CAT
PRECISION
PREMIUM CHOICE
PRESIDIO NATURAL
PRETTY PETS
PREVUE
PRIMAL
PRODEN
PROJECT HIVE
PROJECT SUDZ
PUPPY CAKE
PUREBITES
PUREVITA
PURINA
R2P
RAWZ
RC PETS
RED DINGO
REDBARN
REDMOND AG
RESCUE REMEDY
ROGUE
ROSEBUD WOOD PRODUCTS
ROXBURY PET BEDS
ROYAL MEOW
RUFF DAWG
RUFF LIFE CLUB
RUFFWEAR
S'WELL
SADIES
SADIES NATURALS
SAMS YAMS
SAN FRANCISCO BAY BRAND
SANICAT
SAVORY PRIME
SCIENCE SELECTIVE
SCRATCH AND PECK
SCRUMPTIOUS
SEATTLE BARKERY
SENTRY
SHERPA
SIERRAS TUGS
SIMPLE SOLUTION
SIRIUS ORBIT
SKOUTS HONOR
SLEEK AND SASSY
SMALL BATCH
SMART CAT
SMOKEHOUSE
SMOOCHIE SNAX
SNICKY SNAKS
SNOOKS
SNUGAROOZ
SOCK IT TO ME
SODAPUP
SOGGY DOGGY
SOJOS
SOLID GOLD
SOLVIT
SPECTRUM LIGHT ORGANICS
SPOT FARMS
SPRINGER
SPUNKY PUP
SQUAREPET
STANDLEE
STARMARK
STEELDOG
STELLA AND CHEWYS
STEVES REAL FOOD
STICKY PAWS
SUNSEED
SUPER SNOUT
SUPERIOR FARMS
SUSTAINABLY YOURS
SWEET PDZ
SWEET PICKLES DESIGNS
SWELL
SWHEAT SCOOP
TAILSPRING
TALL TAILS
TASMANS
TASTE OF THE WILD
TETRA
THE COMPANY OF ANIMALS
THE FOGGY DOGGY
THE HONEST KITCHEN
THE NATURAL DOG COMPANY
THE REAL MEAT COMPANY
THE SPOILED CAT
THOMAS MOORE FEED
THUNDEREASE
TIKI PETS
TODAYS TREAT CO
TOMLYN
TOTALLY POOCHED
TROPICLEAN
TUCKERS
TUSCAN NATURALS
ULTIMATES
ULTRA OIL
ULTRA PAWS
ULTRA PET
UNCLE LARRYS
UNDER THE WEATHER
UNIQUE PET CARE
UNREFINED
URBAN CAT
URINE OFF
VAN NESS
VEE ENTERPRISES
VENTURE
VET WORTHY
VETALITY
VETERICYN
VETNIQUE
VETRISCIENCE
VETS BEST
VICTOR
VIP PRODUCTS
VIRBAC
VITAL ESSENTIALS
VITTLE VAULT
VOLKMAN
WALKEWOO
WARE MANUFACTURING
WECO
WEE KITTY
WELLNESS
WERUVA
WEST PAW
WESTPAW
WET NOSES
WHIMZEES
WHITELAKE
WHOLESOMES
WILD COAST RAW
WILD DELIGHT
WILEY LICORICE
WILLOW TREE WOODWORKS
WIZSMART
WO
WONDER WALKER
WONDERCIDE
WOODGRAIN MILLWORKS
WOOF CONCEPT
WORLDS BEST CAT LITTER
WORTHY DOG
WYLD
YELLOJACKET TRAPS
YEOWWW CATNIP
YESTERDAYS NEWS
YETI CORP
YUMMY COMBS
ZEN PET
ZENTOPIA
ZESTY PAWS
ZIGNATURE
ZILLA
ZIPPY PAWS
ZIWI PEAK
ZOO MED
ZUPREEM
ZYMOX
Contact
Have a question about a product? Curious about our curbside options? Reach out!
Why don't you have all of your products available online?
Our website is dedicated to providing the basic functions regarding information about our brick and mortar location.We made the decision early on to not sell our products online at all. We won't (and can't) compete with the sheer volume of online retailers.The focus of our staff is to do the absolute best that we can to provide top-notch service, products and pricing to our customers at our physical location.
What is your return policy?
If you or your pet are unhappy or unsatisfied with an item, you can return it in most cases for a full refund or exchange up to 30 days from the date of original purchase. We do ask that you keep the original packaging and if at all possible; please have your receipt handy!Our expert team is here to help find the best solutions to your needs when and if the need arises!
Are you hiring?
Even though we're not always hiring, we actively keep our ears open for good people that might fit within our well rounded and experienced staff. Read on for a basic rundown of what we're looking for.Benefits of working at Pet LoftYou'll get to work with pets! Every single day you'll get to see furry smiling faces. Interacting with our customers and their pets is one of the biggest perks that will come with working here.You'll be challenged every day. Some may think of it as "another retail job" but we like to think outside the box. New ideas, concepts and methods are always being tested and we want our staff involved in that process. You'll be a bigger part of what we're trying to accomplish by incorporating your creativity into what we do.You'll get to learn. If you have an interest in pets and pet products (which we hope you do if you're applying to work here!) you'll get to spend time learning nearly every day. Our customers can present some unique problems and we work together like a hive mind to come up with solutions. Together we work, together we learn.You control your future. The more you put in, the more you get back. If you bring your best every day, you'll succeed and we both benefit!What we're looking forSomeone that loves to be around pets and likely has at least one of their own!An outgoing personality. You love working with and being around people and have no problems conversing about pets with the people who love them.An independent thinker. You work well on your own and don't need constant direction. You're able to find solutions to problems and react accordingly.Someone adaptable and flexible. With the changing environment in retail, scheduling and daily tasks can fluctuate based on our customer's needs.Someone accountable and honest. You're capable of following through and maintaining a standard of integrity.Ability to lift and move 50 lbs on a regular basis, consistently.Enthusiasm. You're excited to be here and we like that. It's infectious and it makes coming to work every day so much better for everyone when we are all excited about what we're accomplishing.If this sounds like you, please use our contact page to reach out with your resume info!
Do you offer pet training, boarding or grooming on site?
We don't currently offer any kind of on site training, boarding or grooming in any capacity.We do however work with many local businesses and are happy to refer you! Feel free to reach out to us directly via our contact page or give us a call and we would be more than happy to guide you in the right direction!
Do you offer curbside services at all?
We most certainly do! Feel free to reach out to us directly via our contact page or give us a call and we would be more than happy to fulfill your needs and bring it out to your car when you arrive!